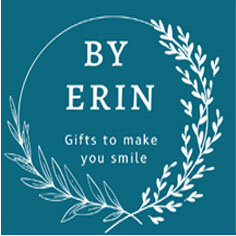 Terms & Conditions
By accessing this website you accept these terms and conditions. If you do not agree with them please do not use this website.
Strictly trade customers only. We only supply to Bricks and Mortar Retail Outlets, Charities, Fundraising Organisations and Schools.
We reserve the right to limit the number of retailers in any given area. In order for a retailer to maintain exclusivity of the product in any shop or area, we require a minimum of 3 carriage paid orders (Currently £85.00 net of VAT) per calendar year.
By Registering on this website, you agree to allow us to contact you by email with any promotional material and updates regarding By Erin Gifts products and By Erin Gifts activity. The only data that we hold are your Name, address details, contact numbers, Email address and order details. This information is for the use ONLY of By Erin Gifts Ltd and will never be willingly passed on or sold. We use HTTPS, SSL and encryption to keep your information safe.
All prices are correct at time of publication, however we reserve the right to change prices at any time without prior notification.
All trade prices are shown excluding VAT and all recommended retail prices are a guide only.
We accept all major Credit and Debit cards (except Amex).

If you are forward ordering for future events, please enter the 'Required by Date' that you would like delivery for. We will deliver your goods 1-2 days either side of that date.

Your first order will be on a proforma basis. There is no minimum spend and we offer free carriage on orders over £85.00 (ex vat). We also offer either 30 day terms OR a 10% 'Pay on dispatch' discount on all subsequent orders over £150 (nett of VAT), Carriage on orders below £85.00 will be charged at £6.99 (ex VAT). Applies to Mainland UK Only. Scottish Highlands, Islands, Ireland & other countries may/will be subject to additional carriage charges, please contact us for delivery charges to your location.
Orders are made in and shipped from the UK, usually within 5 working days ( Mon to Friday not including Bank Holidays) of receiving your order, using a tracked delivery system and you will be supplied the tracking number once it is generated. Please allow 7 days in total for Production and Delivery. In case of any delays, you will be kept fully informed.
Images on the website are for reference only and colours may differ slightly on the actual item sent due to monitor performance variances, sizes are approximated. We do reserve the right to alter or tweak colour or charm combinations of the Wish Bracelets (the website and our Sales Agents will be fully updated before any changes are implemented)
Strictly no 'SALE or RETURN' except in the case of 'David's Time Saving Twenty' where it is agreed that if any titles do not sell, all 4 Wish Bracelets of that title can be returned (via registered post at the retailers cost) for exchange of the same number in an alternative title of your choosing.
Late Payment:
If your account runs 7 days overdue from the 'Payment Due by' date, we will send a letter via recorded delivery as a reminder- This will not incur a charge to you.
If your account is not cleared within 14 days of the 'Payment Due by' date we will send a further letter and you may incur a £10.00 admin charge which may be added to your amount outstanding.
If after 28 days from the 'Payment Due by' date, your account is still in arrears, we will begin proceedings to recover the outstanding amount owed by you (including Admin fee's). This may also cause you to incur further fee's and they will be charged at the prevailing rate for actions taken.
We reserve the right to reject any order placed with us without giving any reason. If an order is rejected we will attempt to notify the buyer by using the email address given.